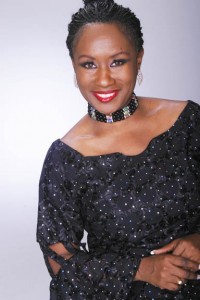 The ministry of Dr. Patricia Bailey has created tremendous impact for more than 37 years in over 140 countries around the world, bringing deliverance and salvation to countless thousands.  Dr. Patricia is a lecturer, author, and founder of Master's Touch Ministries Global, Inc. www.mtmintl.org.
MTM has also founded Y.U.G.O. (Young Adults United for Global Outreach), GLTC (Global Leadership Training Center), which is a program designed to teach global strategies that will empower leaders to impact nations, and SEW (Sisters Empowering the World) a five day intensive training designed to equip and empower women to become vessels of honor for their families and to ultimately transform them into World Changers that impact the nations.
Dr. Pat has her own show on Faith Broadcasting Network entitled, "Till All Have Heard" and has been featured on The 700 Club, The Harvest Show, Trinity Broadcasting Network, The Word Network and Daystar Network.   She is also the proud mother of Karim Israel Bailey, and the proud Yaya of grandbabies Tia and Kingston Noah Bailey.