Dr. Samuel Chand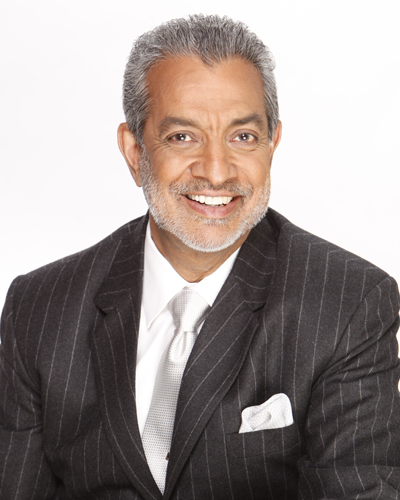 Education
Doctor of Divinity Honorary, Heritage Bible College (USA)
M.A. Biblical Counseling, Grace Theological Seminary (USA)
B.A. Biblical Education, Beulah Heights College (USA)
Who would have thought a "student," Sam Chand, would become the president of the same college. In 1973, Samuel Chand arrived in the United States to attend Beulah Bible Heights College. Dr. Samuel Chand began serving Beulah Heights Bible College (GA) as janitor, cook and dishwasher. Dr. Chand served in many capacities, preparing him for the College Presidency. He became President of the same college! Under his leadership, Beulah Heights Bible College has become became the country's largest predominantly African American Bible college.
Former pastor, college president, and college chancellor, he now serves as President Emeritus of Beulah Heights University. In this season of his life, Dr. Sam Chand focuses his time and talent on preparing Christian leaders for this changing world. His singular vision is to help others succeed. Among his many books are Leadership Pain – The Classroom for Growth, Cracking Your Church's Culture Code: Seven Keys to Unleashing Vision and Inspiration and Who's Holding Your Ladder: Selecting Your Leaders: Leaderships Most Critical Decision .  Leaders worldwide use Dr. Chand's books as handbooks in leadership development.
Dr. Chand sees his role as a Leadership Architect and a Change Strategist. In so doing, he draws emerging leaders into a process of critical thinking and exploration that will build a foundation for effective action. He personally consults, mentors and coaches pastors of some of the largest churches in the U.S. In addition, he speaks regularly at leadership conferences, churches, corporations, leadership roundtables, ministers conferences, seminars, and other leadership development opportunities. In 2008, he was named one of 30 top leadership development professionals by Global Gurus (www.leadershipgurus.net).
Dr. Sam Chand shares his life and love with his wife, Brenda; daughters, Rachel and Deborah; son-in-law, Zack; and granddaughters, Adeline and Rose. Being raised in a pastor's home in India has uniquely equipped Dr. Sam Chand to share his passion: mentoring, developing and inspiring leaders to break all limits in ministry and the marketplace.
Prof. Samuel and Mrs. Shakuntla Elisha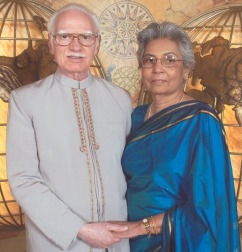 Education
Prof. Samuel Elisha
M.L.S., University of Toronto (Canada)
B. L.S., University of Toronto (Canada)
B.A., Punjab University (India)
Postgraduate studies:
World Literature, Union College
Mrs. Shakuntla Elisha
B.A., Teacher Education Isabella Thoburn College (India)
President of Sam Elisha Ministries International, Inc., Prof. Sam Elisha was born and raised in North India. With parents descended from Muslim and Hindu converts, Prof. Elisha has a strong understanding of the ethos of key Eastern religions impacting our global society today. His parents left a legacy of a bold, sturdy, and vibrant faith, reminiscent of the followers of Jesus Christ in the early church. Accustomed to the challenges of living in and serving humanity in developing countries, the senior Elisha traveled on foot or bicycle to serve a congregation scattered among over 80 villages in India. His father's unflinching testimony of his Christian faith has had its impact on the ministry of Professor and Mrs. Elisha.
Prof. Elisha's unique perspective addresses the cohabitation of diverse social and religious environments. Inheriting a strong legacy of integrity and a deep understanding of the underpinnings of intercultural conflict and common ground, his vast knowledge of the histories of world religions facilitates understanding of global events, cross-cultural communications. A student of world religions, Prof. Elisha has been involved in lay evangelism ministries since 1956. He instructs trainees in understanding dominant world religions and Christian apologetics in contemporary society.
After teaching in India, Mrs. Shakuntla Elisha with her husband to the United States in 1963. Deeply committed to the accurate research and cataloging of knowledge, Mrs. Elisha has severed in various capacities such as researcher and librarian in Canada at the University of Toronto and Trent University-Peterborough. She has retired from the University of South Carolina-Columbia as a cataloger. She has served US and Canadian higher education for more than 48 years in several capacities including reference, circulation, and technical services. Her commitment to Christ and service is abundantly evident in her deep involvement with her husband in various ministry capacities and collaboration with their home church and other churches and ministries to build the Kingdom.
Professor and Mrs. Elisha have lived in North America for over 38 years including 29 years in Canada. Their long residence on this continent has added a Western dimension to their Eastern upbringing, a significant perspective to intercultural training.
Beverly Pegues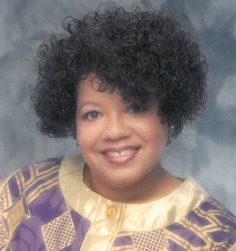 Education
Paralegal Certificate, University of Colorado at Colorado Springs (USA)
Additional training: Denver University School of Law and Continuing Legal Education and Management, Pikes Peak Community College (USA)
Ms. Beverly Pegues is the co-founder and President of the Window International Network (WIN), a Christian organization that informs, equips and mobilizes support networks to empower effective transformation in the 10/40 Window. For eleven years, WIN has galvanized support for this vast population.
An acclaimed author, Ms. Pegues has authored several texts including her role as primary author of WindoWatchman I and editor of WindoWatchman II. Prayers for Children, Teens, and Young Adults, co-authored with Nancy Huff, targets the coming generation of emerging leaders. Her published work, national and international speaking engagements, and ministering focus on the most at-risk of our world and the potential of faith-based communities to affect change. Ms. Pegues also focuses on the challenges of children, teens and young adults in this key region with recent attention to the Sudan and Afghanistan.
Career paralegal turned minister to nations, Ms. Pegues is a gifted and passionate speaker at national and international conferences, churches and retreats. A true intercessor, she has led prayer journeys and spoken in a host of countries and regions on subjects from prayer, praise and worship to mature in our faith.
Gifted, Ms. Pegues is the founder and director of a youth-based performing arts group, The Academy of Black Arts. Recipient of the Woman of the Year Award from the Colorado Black Women for Political Action, she lives in Colorado Springs.
Dr. Paul R. Williams, MD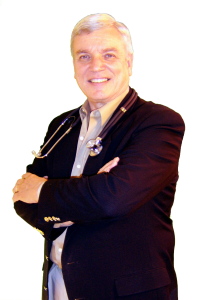 Education
Doctor of Medicine, Washington University School of Medicine
Board-certified in pediatrics and neonatology, Dr. Paul R. Williams completed his medical internship and pediatric residency at William Beaumont Hospital (Royal Oak, Michigan) and a subsequent fellowship in neonatal-perinatal medicine at Harbor General Hospital, University of California – Los Angeles. Returning to William Beaumont Hospital as an associate neonatologist, he later became the Director of the Neonatal Intensive Care Unit and Director of Neonatal Research. For fifteen years, Dr. Williams was an Associate Professor of Pediatrics at the University of South Florida.
To feed his passion for healing those who need his expertise, Dr. Williams has been involved in full-time medical missions since 1984. He was the founding director (1984-1994) of HealthCare Ministries of the Assemblies of God World Missions. He was the first medical director (1994-1997) of Operation Blessing in Virginia Beach, Virginia. In 1997, Dr. Williams founded the International HealthCare Network (formerly, Yeshua Medical Ministries). The Network facilitates and networks organizations for humanitarian outreach. Since 2005, Dr. Williams has been a visiting faculty member of In His Image Family Medicine Residency in Tulsa, Oklahoma. Dr. Williams draws on this broad experience to share practical expertise to help communities prepare for catastrophic and natural calamities in When All Plans Fail and the companion workbook. Foundational to the Global Leadership Training Center curriculum, the works provide practical steps in planning and implementation of crisis and humanitarian relief.
Dr. Williams serves on the board of and/or is a consultant to numerous international mission agencies. He has served in over 105 nations and has been involved with more than 200 medical mission outreaches. These include relief efforts in Bangladesh, Indonesia, Africa, and Central America. He and his wife, Sofia, live in North Carolina and have four adult children, three sons and a daughter.
Brittany Rush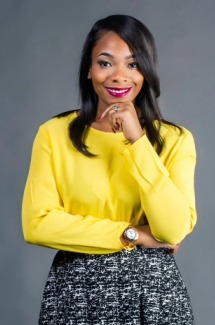 Education
B.S. Elementary Education, Oral Roberts University (USA)
Ms. Brittany Rush possesses a heart of service and true devotion to the Lord. She is most passionate about educational policy reform and advocacy and is commissioned to share this love with the body of Christ.
Having been characterized as a reformer, her unique ability to both connect and influence have deemed her a key agent of change within her generation. Brittany is the founder of Beauty for Ashes, a division of R.U.S.H. Ministries, fully dedicated to cultivating the holistic development of women. Through workshops, seminars, and outreach initiatives, Brittany's mission is to mobilize women of all ages to become conduits of transformation producing change in their homes, communities, cities, and nations of the world.
Previously serving as founder and director of a children's ministry, she now consults and writes inspired, developmentally appropriate curriculum.   She is also a graduate of the Global Leadership Training Center, a missions mobilization school purposed towards developing stateside leaders for global involvement.
Her insatiable appetite for global evangelism and national transformation has led her to multiple nations. In 2012, Brittany alongside other transformative leaders, implemented a 5-year battered women's project and served in the local schools alongside teachers and administrators. Brittany desires to plant international Christian schools with forward and innovative models for learning. Her thirst for quality education will not be quenched until she sees reform.
Brittany is wife of Robert R. Rush, III. Her greatest joy comes from serving the Lord in ministry alongside her best friend and husband.
Robert Rush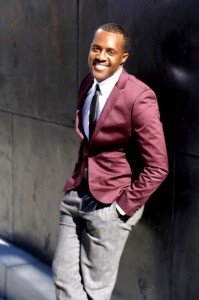 Education
M.A. Practical Theology, Regent University (USA)
B.A. Business Marketing, Oral Roberts University (USA)
Commissioned by God to "Build My People," Robert Randolph Rush, III, is passionate about edifying people so that they may live their best life. Mr. Rush has dedicated his life to serve as an encouragement to the body of Christ. Although young in chronological age, he has exemplified the spirit of wisdom that can only come from the Lord. A strong anointing in prayer and intercession, he has ministered training and mobilizing his generation to pray. Known for his prophetic insight and revelation, Mr. Rush has preached nationally and internationally, sharing biblical truths that has brought many lives to the knowledge of God. He feels a call to motivate the people of his generation to think in a higher perspective. His primary desire for ministry is to inspire others. As a result, he founded R.U.S.H Ministries, a teaching ministry that is purposed to serve as an education resource to churches and ministries.
Kristen Franks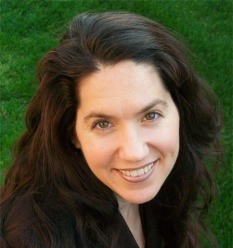 Education
M.S. in Counseling, Loyola College (USA)
B.S. in Psychology, Loyola College (USA)
Ms. Kristin Franks is licensed professional counselor and therapist.  Ms. Franks treats individuals and couples from diverse backgrounds struggling with depression, anxiety, trauma, post-traumatic stress disorder, and relationship conflicts.  In her work and teaching, Ms. Franks utilizes proven techniques including Cognitive Behavioral Therapy (CBT), Solution Focused Therapy (SFT), and Imago Couples Therapy to help individuals and families cope with crises, violence, and stress.
A dynamic speaker, life coach, counselor, and missionary, Ms. Franks is an alumna of Global Leadership Training Center (GLTC).  Under the mentorship of GLTC CEO and Founder, Dr. Bailey, Ms. Franks received extensive training in serving people in developing nations.
In addition to counseling and consulting with various U. S. Christian communities, she has provided aid and counsel to the suffering in several countries including Israel, South Africa, Haiti, the Bahamas, and Costa Rica. On her last trip was to Costa Rica, Ms. Franks counseled individuals and families suffering the burden of violence, an international public health concern. Impassioned, Ms. Franks helps people find the freedom to live the life God intended, filled with purpose, promise, hope, joy and love.
Valerie Phelps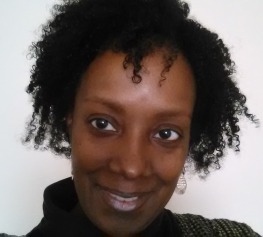 Education
M.A. Speech Pathology, Hampton University (USA)
B.S. Communications Disorders, Hampton University (USA)
Actively involved in missions for over 20 years, Ms. Valerie Phelps received her initial mission training at World Outreach Missions, Inc., under the instruction of Pastor Bankole Akinmola. Her missionary work spans throughout North America, Africa, Asia, Europe, South America, and Australia. Although she feels that God has equipped her to make an eternal mark in every nation to which she travels, her focus is to reach the people of the 10/40 Window – Asia, North Africa, and the Middle East. The majority of 10/40 peoples have never heard the name "Jesus." To some, this area is known as the "Belt of Resistance." To Global Ambassador Phelps, it is known as the "Window of Opportunity." This is her instructional specialty for GLTC apprentices.
Ms. Phelps was instrumental in the birthing of Global Leadership Training Center and enrolled in the charter class. Ms. Phelps is Director of Missions for Masters Touch Ministries Global, Inc., and a dedicated team member of MTM Global for more than 10 years. Beginning as a volunteer in Atlanta, Georgia, she relocated to Winston-Salem to assist in the birthing GLTC. Over the years, she has served as Prayer Director and Executive Administrative Coordinator to Dr. Patricia Bailey.
Her heart's desire is to make the name of Jesus Christ known in all the earth. She enjoys educating, training, strategizing, and assisting individuals and groups in effective missions outreach and ministering in the 10/40 Window.
Cecilia L. McDaniel, Ed.D.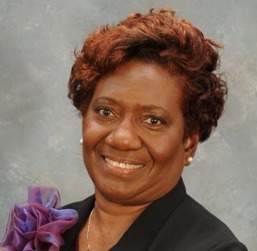 Education
Ed.D., Higher Education Administration. Nova Southeastern University (USA)
Ed.M., Education. Harvard University (USA)
B. A., Afro-American Studies. Yale University (USA)
Postgraduate study:
Action Research Action Learning for Community and Organizational Change. University of Sydney (Australia)
Dr. Cecilia McDaniel has conducted grassroots research on African cultural vestiges in Venezuelan oilfields and rural Caribbean villages. This early research on the centrality of belief systems to cultural and advancement provided the basis for "God in the Yoruba Belief System (Renaissance II)," published by Yale University Press. As a member of an interdisciplinary development team, she developed the education component of a Harvard Institute for International Development project for a district in Kenya.
She has fostered faith-based community engagement and transformation through community organizing. Dr. McDaniel has consulted with institutions, associations, and faith-based organizations in developing programs providing education and health access to underserved populations. Fostering community initiatives that grow their own leaders, her primary focus has been to extend access to training and education, to improve health literacy, and to transform futures. She shares this experience in GLTC classes through discussions of theory and practical applications.
She understands and promotes the power of the local assembly to transform communities. Hence, she has collaborated with university, clergy, and others to develop endowed chairs and professorships in Religion, Ethics, and Society and in Family and Child Education. Advocating for gender as well as ethnic equity, she has served on a local Women's Fund Research and Scholarship Committee, Winston-Salem Foundation. She currently teaches graduate Christian education courses at a local Christian college in addition to faculty assignments at GLTC. Dr. McDaniel transfers this background to GLTC classes in pathways to wellness, capacity building, community engagement and transformation, and social justice.
Rev. Richard O. Coleman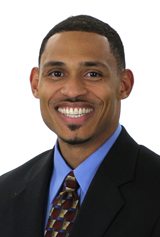 Education
M.Div., Oral Roberts University (USA)
B.A. in Biblical Literature (New Testament), Oral Roberts University (USA)
Rev. Richard Coleman is Senior Director of Mobilization and Candidacy, The Mission Society. His introduction to missions came during a seven-week trip to Uganda with Oral Roberts University. After completing his master's degree, he served as director of missions at an Atlanta (Georgia) mega-church. In addition, he taught missions classes and led short-term missions trips to places such as Kenya, Nova Scotia, and Honduras. He has published several articles in magazines such as the Evangelical Missions Quarterly, The Christian Recorder online, and The Mission Society's Unfinished. In addition, he has been an instructor for the Perspectives on the World Christian Movement curriculum since 2008.
Rev. Coleman's expertise is in the fields of experiential education as well as African American church and missions. Recognition of his work is evidenced by his membership on the Jackie Robinson Foundation Alumni Association. In addition, Rev. Coleman has served the Lausanne Movement in several leadership capacities since 2008 including Program Chair, Lausanne North American Younger Leaders Gathering (2012); and Selection Chair, Lausanne Younger Leaders Gathering (2016).
Debra Boyd, Ph.D.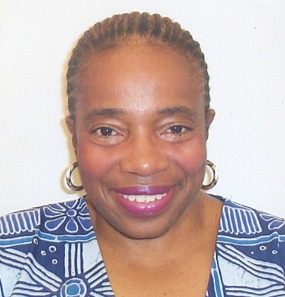 Education
Ph.D., Romance Languages and Literatures, Ohio State University (USA)
M.A., French Literature, Ohio State University (USA)
B.A., French, University of Iowa (USA)
A six-time Fulbright Scholarship recipient, Dr. Debra Boyd has been awarded lecturing/research grants to Senegal, Niger, Mali, and Pakistan. She has taught and served in administrative positions at several universities in the US and in Africa including Wake Forest University and Winston-Salem State University (North Carolina), Abdou Moumouni University (Niger) and the University of Mali. She now teaches at North Carolina Central University.
Co-author of Camel Tracks: Critical Perspectives on Sahelian Literatures (Africa World Press, 2002) she has published numerous articles on the literatures of the Sahel region of Africa in refereed journals. Dr. Boyd is founder and director of Cross/Culture Encounters Educational Consultants, Inc. An African studies consultant, Dr. Boyd hosted "Kemet-nu Empowerment," broadcasted via community television in North Carolina. Her documentary film series, Genius of the Sahel, has been screen on television networks and at film festivals on the African continent. She is an internationally recognized scholar who has made presentations on African and African American cultures to diverse audiences on a global scale. During her Fulbright years and beyond, Dr. Boyd lectured and conducted seminars and teacher-training workshops organized by American Cultures Centers in several African and Asian countries.
Field missionary to the nations, Dr. Boyd received her Field Missions license from Bible Way Churches Worldwide under the leadership of the late Bishop Smallwood E. Williams and has been on the mission field since 1983. Boyd's training in evangelism (Washington Bible College, District of Columbia Bible Institute, The Navigators, Campus Crusade for Christ) led her to serve in campus ministries at Ohio State, Bowling Green State and Wake Forest Universities. One of the first graduates of Global Leadership Training Center, she has been a faculty member since 2005. Dr. Boyd continues to serve the nations as educational consultant, cultural ambassador, Christian tentmaker, and church planter.
Pastor Cephas A. Reeves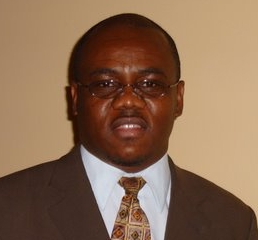 Founding Director of Global Leadership Training Center, Pastor Cephas Reeves is the pastor of Action Chapel International, Baltimore, Maryland. Pastor Reeves shares his gift in establishing education and training centers and promoting economic development. He empowers people and nations to walk in dominion, authority and power and to bring in the end time harvest.
A Global Leadership Training Center alumnus, Pastor Reeves trains missionaries, pastors, worship leaders and church workers in their gifts and callings; mobilizes global and holistic missions. With perseverance, commitment to excellence, and nontraditional style, he impacts the lives of people all over the world through practical ministries. His ministry gifts have yielded 32 Bible schools in over eight nations including the United States of America. Born in Monrovia, Liberia,
Pastor Reeves now resides in Maryland with his wife, Pastor Lenita Reeves, and their four children.
Pastor Pam Phillips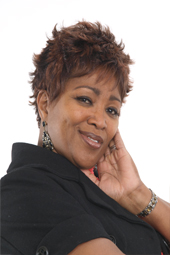 Education
M.A. Christian Ministry, Liberty University (USA)
B.A., Psychology, Winston-Salem State University (USA)
Pastor Pamela Phillips has been serving faithfully in ministry for over 30 years. Yielding to the call, she became an evangelist. She has maintained a number of positions in ministry including Sunday School teacher, youth leader and deacon. After establishing the Word of Truth broadcast on a local radio station, Word of Truth International Life Center was founded in 1998.
Pastor Phillips has answered God's calling on her life for international ministry. Her first mission's trip was to Dubai in 2007, invited by Dr. Patricia Bailey. Dubai was a stepping stone to other missions opportunities in South Africa and Botswana, delivering supplies to the children's ward at a hospital and a school for orphans in Angola. In 2010, she was invited to conferences in Brussels, Belgium, and London, England. In 2011, God summoned Pastor Phillips back to Johannesburg, South Africa. Pastor Pam Phillips has a genuine love for God's people, their needs, and their souls.
Previously serving as Co-Director of GLTC, she believes in making Jesus' last command our first priority, so that we can fulfill the mandate of God in the earth
Staci Kyle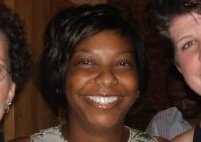 Education
M.A. in Sustainability, Wake Forest University (USA)
B.S. in Environmental Science, North Carolina Agricultural & Technical State University (USA)
Postgraduate study:
Crop and Soil Environmental Science. Virginia Polytechnic Institute and State University (USA)
Committed to responsible stewardship of the environment, Ms. Staci Kyle is a graduate of Global Leadership Training Center and continues as visiting faculty. Previously, Ms. Kyle was the Program Officer for the Waste Management Institute at N.C. Agricultural and Technical State University, and Mickey Leland Hunger Fellow, Congressional Hunger Center. She currently teaches math and science and coaches the eighth grade girl's basketball team at Forsyth Country Day School (NC).
A graduate of Global Leadership Training Center (GLTC), Ms. Kyle continues to educate youth, adults, and families for sustainable futures. Her missions efforts in Indonesia, Myanmar, and Haiti extend her capacity to facilitate specialized development of workable strategies by GLTC trainees.
Coupling informative tours of working environmental preservation plants with selected readings on cutting edge approaches in developing and developed countries, Ms. Kyle uniquely combines her knowledge of environmental science and Biblical foundations in the revealed roles of God's sons and daughters and collaborative preservation of resources as pathways to peace.
Dr. James A. Dail, Sr.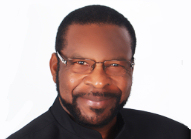 Education
Th.D., Breakthrough Bible College (USA)
M.Div., Breakthrough Bible College (USA)
N.D. Naturopathy, Trinity College (USA)
Dr. James A. Dail, Sr., ministers the Word of God and teaches health and healing heaven's way. Dr. Dail has been practicing nutrition for more than 22 years with Doctor of Naturopathy (ND) certification from Trinity College. He is a licensed minister of the Gospel (1998) and currently serves as Professor and Dean of the Christian Health and Healing Academy, Trinity College.
Dr. Dail consistently places emphasis on health of the physical body. He states, "As church leaders, we need to include discussions and teachings on the physical body along with the mind and the spirit as the physical body is the first echelon member of the body of Christ." His credentials in the Natural Health field are numerous. They range from being a Certified Nutritional Consultant (CNC), a Certified Natural Health Professional (CNHP), and a Registered Naturopath from the Council on Naturopathic Registration and Accreditation, Incorporated, as well as a Colon Hydro Therapist. He is Board Certified by the American Naturopathic Medical Association and a member of the American College of Iridology. His depth of knowledge is recognized nationally through board affiliations including The Medical Advisory Board with Novavit, Inc., Barlow Herbal Inc., and ForMor International Inc. He is also a member of the International Anti-Aging Conference. Founder and Overseer of Transformation Healing Ministries International (North Carolina) and author of Tools for Health and Healing God's Way, he provokes trainees to think critically about their own health and healing and that of God's people.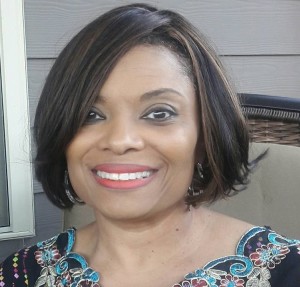 Shurvell McClendon
"Business Etiquette, Interview Skills, and Resume Development"
Education
Master's of Project Management. DeVry Keller Graduate School of Management (USA)
Bachelor of Science, Information Technology. University of Phoenix (USA)
Certified VoiceOver Artist – Clayton State University
Organizations
Founder and President of "ModesT" – Women's mentoring program and product line
Partner of Forsys, LLC – Project Management service organization
Master's Touch Ministries Global – Program Director/Manager
Shurvell McClendon possess over 25 years in the Information Technology industry. Fifteen plus years involves overseeing major projects and serving as Project Manager for various companies such as, Computer Sciences Corporation/Environmental Protection Agency, GE Energy Services, Hewlett Packard, Fresenius, Coca-Cola, etc. It has always been a passion of hers to coach others for success in business.
Twenty years ago, Shurvell served as missionary team member of Master's Touch Ministries Global, which led to serving in the United Kingdom as Minister of Music, ministering in music, and training praise and worship teams for the Redeemed Church of God and other ministries. Prior to that time, Shurvell released her first recording project entitled "Face Down". Over the years, Shurvell has continued to operate in the Arts along with functioning as a voiceover artist for various companies and efforts (i,e, PSAs, jingles, animation, etc.).
Education
Loyola University (Maryland, USA)
CEO/President of The Freeman Institute® and Founder of The Freeman Institute ® Foundation, Dr. Joel Freeman is an accomplished author and a highly sought-after conference speaker and motivator. He has participated in a Pan African Conference (Fall 2002) in Benin, West Africa, addressing tribal warfare, AIDS and conflict management, with well over 100 African kings and queens in attendance. Dr. Freeman is working currentlyon several films including "African Kings: A Journey Into The Past, Present and Future of African Kingdoms." His most recent book project, The Moment, was enhanced while researching, Return to Glory: The Powerful Stirring of the Black Man, co-written with Don Griffin, an African American.
A popular speaker on African American history, Dr. Freeman has addressed a variety of audiences including the U.S. National Aeronautics and Space Administration (NASA), U.S. Department of Justice, National Institutes of Health, Walter Reed Medical Center, Association of International Schools of Africa (AISA), Social Security Administration (SSA), Association for the Study of African American Life and History (ASALH), and Los Alamos National Laboratory. He is often invited to speak on the intriguing topic, "A White Man's Journey Into Black History®." In his article, "Confessions of a Budding Truthcentrist," Dr. Freeman provides an even-handed definition and critique of both Afrocentrism and Eurocentrism.
His initiatives in government agencies, the corporate world, small businesses, and nonprofit organizations have received exceptional evaluations and references because of his articulate, entertaining, and thought-provoking style of communication. Dr. Freeman specializes in equipping individuals with the tools to create proactive, motivated personal and business environments.
Lisa Fulton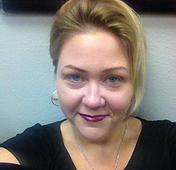 EDUCATION
B.S. Business Management, Phoenix University
Lisa Fulton is the founder and CEO of Shine Management, a cutting edge multi-dimensional company geared towards web technology, graphic design, publishing, marketing and related services. Ms. Fulton is a corporate advertising executive of 15 years for a national advertising agency. At the end of the day, her personal mission is to serve God, serve others and make the world a better place. God has gifted her with the uncanny ability to unite both ministry and the marketplace for His glory.
She enjoys serving in her local church, Vision International (CA), as teacher and Director of Media Services. She also serves as Prophetess Sarah Morgan's personal assistant and Director of Operations for Women of Vision. Together with her years of experience, expertise, passion for the industry and a proven track record, she is a vital asset in helping any business, ministry, organization, or network not only survive, but thrive and operate on the cutting edge.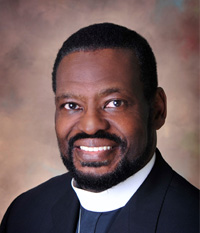 Bishop Harry R. Jackson, Jr.
Education
Doctor of Divinity (Honorary), St. Thomas Christian College (USA)
Doctor of Letters (Honorary), Patrick Henry College (USA)
M. B. A., Harvard University (USA)
B. A., Williams College (USA)
Bishop Jackson is founder and president of High Impact Leadership Coalition, which empowers religious and community leaders to impact their communities and the world. Bishop Jackson is a highly acclaimed commentator in written, electronic, and broadcast media on healthcare, education reform, marriage, and the future of families. In his book, Personal Faith Public Policy, Bishop Jackson addresses urgent issues that all people of faith must unite to solve: protection of life, immigration policy reform, alleviation of domestic poverty, social justice, racial harmony and diversity, religious freedom, marriage and family, and environmental protection.
Bishop Jackson's books include In-laws, Outlaws and the Functional Family, The Warrior's Heart, and The Way of the Warrior. His writing is featured in periodicals such as Charisma, Christian Parenting, Kairos, New Man, and the Elijah List. His articles have been featured in the Washington Post, the New York Times, and The Chicago Defender.
With significant contributions to several Fortune 500 companies, Bishop Jackson co-pastors with his wife, Dr. Vivian Michele Jackson, 3,000-member Hope Christian Church (Silver Springs, Maryland). Church teaching teams have led conferences in Germany, England, Nigeria, South Africa, India, and Argentina. Partnering with a daughter church in South Africa, the Church has funded a mobile AIDS medical facility. In addition, he is Presiding Bishop of the International Communion of Evangelical Churches, a network of 1000+ churches around the world.