Global Leadership Training Center (GLTC)
was conceived by Dr. Patricia Bailey, CEO and Founder. The Center and its intensive cross-cultural apprentice training seek to meet humankind's contemporary needs with compassion, expertise, and local engagement. More than humanitarian relief, GLTC graduates gain increased awareness of indicators and practical solutions for asset-based, Christian community development.
First
, there are millions of unreached and unengaged persons of many tongues and people groups.
Second
, despite the need for those who will minister effectively to these persons, few answer the call.
Third
, human and other assets must be empowered to address local, place-based needs. While GLTC brings special skills and talents to a mission field, knowing what works is essential. The GLTC apprenticeship program is a proven intensive, six-month residential apprentice training program. The main campus is located in North Carolina.
Training Global Strategists and Solutionists. Successful applicants agree to participate in training requires hands-on, practical learning and extensive study to facilitate community development in multiple areas. The intensive curriculum for apprentices to gain specific skills in target areas through active learning. Besides selected and focused study, apprentices will participate in hands-on learning, behind the scenes program development and logistics, and field operations. Apprentices roll up their sleeves and work in teams to repair a structure, to secure critical support for targeted projects, to plan and implement missiology projects, to develop crisis intervention plans, and to enhance critical infrastructure using available technologies. Particular attention is given to what is often overlooked: the interlinkages between critical factors, impacts, and longer term implications in all areas of life.
While a six-month training program cannot adequately address each of these, Center faculty and lecturers with global experience increase apprentice awareness of the magnitude and longer term impacts of these issues. The GLTC curriculum engages internationals and U.S. citizens who are servant leader-apprentices, alumni, and experts in reaching and ministering to human needs in the most challenging settings. Master's Touch Ministries Global, Inc., the parent agency, has supported these efforts with relationships spanning more than 30 years of holistic ministry in more than 100 countries. This track record and extensive network supports the GLTC apprenticeship.
At the hub of an extensive, international faith-based community, GLTC is recognized for its work. The potential of the faith-community to promote and sustain critical wellness and development efforts (e.g., HIV/AIDS, water sanitation, stroke and heart disease, suicide prevention, and infant mortality) is increasingly recognized by health agencies, education, governments, and businesses. Faith-communities are more effective in implementing whole person, whole family, and whole community development and transformation. Since 2004, GLTC has trained more than 100 faith community leaders in proven on-time, in-time strategies, tailored to address place-based and place-driven solutions. Projects include a girls' school in Angola, a school for children and pregnancy and cancer screening in Haiti, and water sanitation in Togo and other countries. These locally driven projects are sustained by nationals with collaborating partners to increase the impact; to transfer critical knowledge by training others; and to facilitate sustainable wellness, wholeness, and development.
This ambitious curriculum challenges the apprentice who is a self-starter, self-directed learner and servant-leader. He or she has a vision of a better world at home, practical skills and knowledges that can be enhanced, and a passion for all humankind. The GLTC apprentice graduates with additional targeted skills and knowledges that enhance their ability to apply global strategies that are tailored to local needs. Apprentices return to their home communities with renewed commitment to infuse hope and possibility among those most challenged in our global community.
With this longview in mind, GLTC success is grounded in a continuing relationship with local leaders who nominate those with special skills, gifts, talents and a passion to improve the lives of their countrymen. The Center seeks applicants who are knowledgeable of local challenges; who are compassionate and passionate about improving the human condition; and who can clearly articulate the relationship between previous training and experience, critical needs, and need for place-based improvement strategies. A six-month apprenticeship will not solve community or national problems. However, it can increase practical knowledge and skills to reach those most at-risk.
The Center, its parent agency, Master's Touch Ministries Global, Inc., and its partners commit to reinvestment in the communities represented. The Center encourages applicants to begin discussions immediately with local leaders to target specific projects for post-graduation implementation. The Center encourages strategic partnerships with local, international, and other entities to achieve these goals.
Who is a good candidate? The Center seeks leaders who are passionate high achievers with a vision. These candidates think critically, read avidly, solve problems creatively, and apply new skills and knowledges enthusiastically in preparation for greater roles back home. We train these solutionists to counsel heads of state and global leaders and as endtime strategists.
Jesus predicted wars, rumors of wars, plagues, famine, pestilence, and earthquakes as signs of the end of the age. Today, we often hear of sudden desolation and tragedy in developed and undeveloped areas of the world. Readily accessible ambulances, medical staff, passable roads, clean water, and food distribution are important immediate concerns. However, disease prevention and emotional distress due to loss, disorientation, and dislocation create additional concerns. Apprentices receive practical training in planning for and implementing place-based
disaster relief
in such circumstances. Apprentices learn to plan for and respond proactively to coming calamities and crises.
The curriculum goes beyond this immediate response. Recent history allows us to anticipate longer term impacts and need for humanitarian relief. Attending to human needs in the aftermath – when relief workers have moved to another location – is required to address the longer term impacts including disease burden, displacement, orphaned children, and increased interpersonal violence. Additional training helps apprentices to explore and develop potential solutions for humanitarian relief preparedness and continuing community redevelopment based on what we know.
Christian Community Development – Striving for Whole Communities
The Global Leadership Training Center (GLTC) curriculum focuses on developing human assets – available among apprentices and back home – and enhancing holistic approaches to global community development. The curriculum follows New Testament foreign missions model and local evangelism by teaching, training, and equipping servant-leaders to improve quality of life on earth and to promote Kingdom advancement. The curriculum trains these leaders (1) to train other trainers and (2) to galvanize collaborative support to advance local agenda.
Through proven Christian community development strategies, the curriculum is a catalyst for a transformation journey: from personal transformation to sustainable community transformation. Increased dependence on the local faith community and international partners empowers those who can best assess local assets (used and unused) and critical gaps to design effective strategies.
With more than 30 years of successful literacy, health, environmental, and wellness missions, staff and faculty have built an interactive curriculum that equips leaders to foster wholeness, sustainability, and advancement. Moreover, apprentices are exposed to cutting edge strategies with proven effectiveness. With local cooperation, investment is reinforced and sustained by GLTC apprentices and their partners for better tomorrows in critical areas.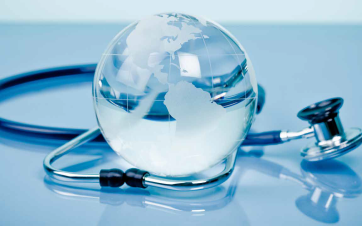 Water Sanitation
. Apprentices learn the complex relationship between clean water and economic, physical, reproductive, and economic development over generations. Apprentices exit with expert knowledge to conduct demonstration projects and to train others to install economical water filtration systems at points of delivery.
Nutritional Health. Food insecurity may be attributed to many causes including famine, war, poor agricultural practices, parasites, and food quality. Every year 15 million children die of hunger. Three billion people in the world today struggle to survive on $2 per day.
GLTC encourages stateside leaders and foreign nationals to co-labor together in customizing feeding programs based on the nutrient needs of a designated region. This approach parallels other work in agricultural development including agribusiness, irrigation, and farming. Coupling the feeding program with agricultural development opens the door for economic empowerment, social enterprise, investment in human capital, and economic stability. This empowerment promotes an attitude of self-sufficiency and reliance among apprentices who transfer knowledge to local populations.
In addition to water-borne parasites, poor soil quality, and drought contribute to specific vitamin and mineral deficiencies. Taken together, these challenges impact general health. Moreover, they impact cognitive, physical, economic, and intergenerational health. Consequently, effects jeopardize economic security, deplete resources, and endanger future generations. Apprentices receive an overview of these challenges and explore practical solutions with attention to critical indicators.
AIDS prevention, major diseases and issues. Many developing countries do not have access to public health clinics and hospitals. GLTC trains leaders to organize mobile clinic units, rally awareness campaigns for AIDS prevention and other diseases; to screen during pregnancy or life development to identify life challenges that can be proactively addressed; and to develop free community health workshops and prenatal programs to help eradicate high infant mortality rates in 10/40 Window countries. Proper healthcare in developing nations produces people groups with a lifelong legacy.
Violence. On the international agenda, aggressive and violent behavior between and among various population segments is recognized as a leading, worldwide public health problem. Whether intentional or unintentional, violence drains brainpower; diminishes economic security; endangers food security; and jeopardizes reproductive and other human assets essential to a more vibrant future. The impacts are far-reaching. Apprenticeship training seeks to increase apprentice awareness of these challenges and their impacts; to promote local assessment of the burden of violence; and to facilitate development of resident-driven solutions to reduce the frequency, types, and impacts of violence.
Literacy
Nearly 130 million children worldwide have never entered a classroom or suffer because of substandard educational facilities. The GLTC network of guest instructors, alumni, and apprentices including foreign nationals is a rich resource to birth strategies that promote effective partnerships to improve learning resources and to plant indigenous schools.
Environmental Science
Longstanding and emerging hazards and environmental factors contribute to the burden of death, disease, and disability – particularly in developing countries. This burden can be attributed to a few risk areas. Among these are unsafe water, poor sanitation and hygiene; indoor smoke; malaria due to poor irrigation design, inadequate housing, poor waste disposal and water storage; deforestation; and air pollution. The vast GLTC network, partnerships with scholars and practitioners, and learning activities promote teambuilding and home-grown approaches when the graduate returns home. Apprentices are introduced to water filtration solutions at point of delivery, waste management, mining, and alternative energy sources to holistically addressing environmental issues. Apprentices leave GLTC with greater sensitivity and knowledge with which to promote place-based solutions.
International Community Development
One of the most needed components for international community development is safe, durable construction. Often, adequate and safe environments for living as well as health and education are not accessible due to economics, warfare, drought, and other natural or manmade phenomena. Investing in human capital, GLTC trains apprentices to enhance their talents and those of their fellow citizens to build interior roads, houses, schools, clinics and to dig wells. In addition, the GLTC curriculum explores land development strategies that promote effective use of resources for life and living.
Social Enterprise
The Center does not receive financial gain from any project. However, it helps apprentices to identify and pursue social enterprise opportunities. That is, sustaining change in any life area requires monetary investment. These opportunities also provide opportunities for local job creation.
Bible Translation
One of the greatest obstacles in completing the unfulfilled task of global evangelism is Bible translation. There are 8,000 languages that do not have the Bible translated in their vernacular. GLTC apprentices learn effective techniques in Bible translation for practical application in changing times. Bible translation can be expressed from a holistic perspective using many approaches. These include literacy, sociolinguistics, ethnomusicology, anthropology, linguistics as well as literal translation. Employing various approaches makes the richness of the Biblical Word more understandable and more applicable in these times.