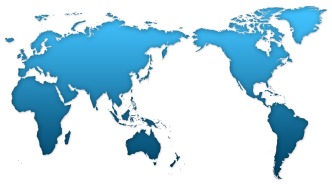 Global Leadership Training Center (GLTC) was conceived by Dr. Patricia Bailey-Jones, CEO and Founder. The Center and its intensive cross-cultural apprentice training seek to meet humankind's contemporary needs with compassion, expertise, and local engagement. More than humanitarian relief, GLTC graduates gain increased awareness of indicators and practical solutions for asset-based, Christian community development. First, there are millions of unreached and unengaged persons of many tongues and people groups. Second, despite the need for those who will minister effectively to these persons, few answer the call. Third, human and other assets must be empowered to address local, place-based needs. While GLTC brings special skills and talents to a mission field, knowing what works is essential. The GLTC apprenticeship program is a proven intensive, six-month residential apprentice training program. The main campus is located in North Carolina.
Training Global Strategists and Solutionists. Successful applicants agree to participate in training requires hands-on, practical learning and extensive study to facilitate community development in multiple areas. The intensive curriculum allows apprentices to gain specific skills in target areas through active learning. Besides selected and focused study, apprentices will participate in hands-on learning, behind the scenes program development and logistics, and field operations. Apprentices roll up their sleeves and work in teams to repair a structure, to secure critical support for targeted projects, to plan and implement missiology projects, to develop crisis intervention plans, and to enhance critical infrastructure using available technologies. Particular attention is given to what is often overlooked: the interlinkages between critical factors, impacts, and longer term implications in all aspects of community life.
While a six-month training program cannot adequately address each of these, Center faculty and lecturers with global experience increase apprentice awareness of the magnitude and longer term impacts of these issues. The GLTC curriculum engages internationals and U.S. citizens who are servant leader-apprentices, alumni, and experts in reaching and ministering to human needs in the most challenging settings. Master's Touch Ministries Global, Inc., the parent agency, has supported these efforts with relationships spanning more than 30 years of holistic ministry in more than 100 countries. This record of accomplishment and an extensive network support the GLTC apprenticeship. The Center, its parent agency, Master's Touch Ministries Global, Inc., and its partners commit to reinvestment in the communities represented. The Center encourages applicants to begin discussions immediately with local leaders to target specific projects for post-graduation implementation. The Center encourages strategic partnerships with local, international, and other entities to achieve these goals.
Who is a good candidate? The Center seeks leaders who are passionate high achievers with a vision. These candidates think critically, read avidly, solve problems creatively, and apply new skills and knowledges enthusiastically in preparation for greater roles back home. We train these solutionists to counsel heads of state and global leaders and as endtime strategists.